Geplaatst op
Door Thomas
Geplaatst in draco, dumbledore, gryffindor, harry potter, hermione, hogwarts, hufflepuff, ravenclaw, ron, slytherin, snape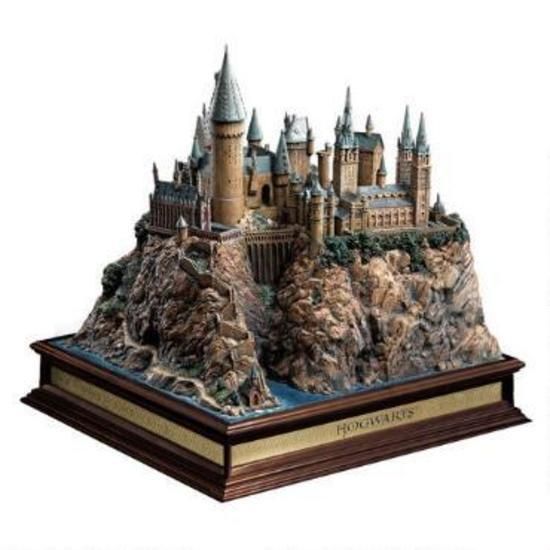 Hogwarts School of Witchcraft and Wizardry, shortened Hogwarts, is a fictional British school of magic for students aged eleven to eighteen, and is the primary setting for the first six books in J.K. Rowling's Harry Potter series.
"You will also find that help will always be given at Hogwarts to those who ask for it."
Iedere Potterhead kent het, iedere Potterhead droomt er van om terug jong te zijn en ingedeeld te worden in een van haar vier (al dan niet) nobele huizen:
- Slytherin;
- Hufflepuf;
- Ravenclaw;
- Gryffindor.
We hebben het uiteraard over Hogwarts School of Witchcraft and Wizardry uit de Harry Potter boeken van schrijver J.K. Rowling en uit de verfilmingen van de reeks. De magische school mag zich in het geekdom voegen bij enkele iconische plaatsen zoals Rivendell, The Fortress of Sollitude en de befaamde Batcave.
Het is dan ook geen wonder dat men er een enorm prachtige maquette replica van maakte. Wij hier bij Fans zijn trots om te vermelden dat we deze terug aan onze klanten kunnen aanbieden aan een magische prijs! Aarzel niet en spring op je bezemsteel en vlieg langs in onze winkel of begeef je naar onze webshop en ook jij kunt Hogwarts School of Witchcraft and Wizardry in huis halen!